Badminton and Table Tennis Tournament- 2014...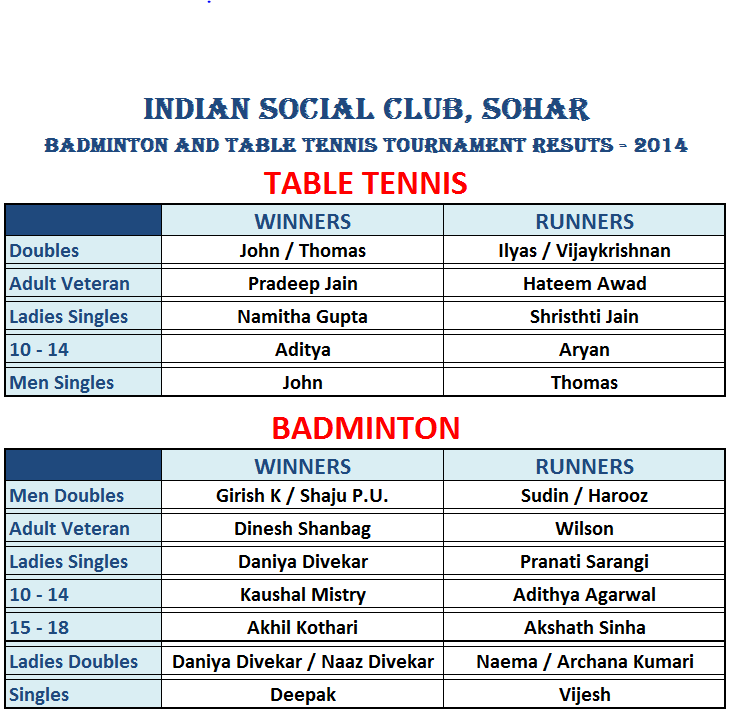 ALL PENDING BADMINTON TOURNAMENT MATCHES TO BE PLAYED
ON Friday, 07-NOVEMBER-2014
1:30 pm onwards

* BADMINTON MEN DOUBLES
* BADMINTON WOMEN DOUBLES
* BADMINTON 10-14 (boys & girls)
*BADMINTON 15 - 18 (Boys)
*BADMINTON MEN SINGLES - FINALS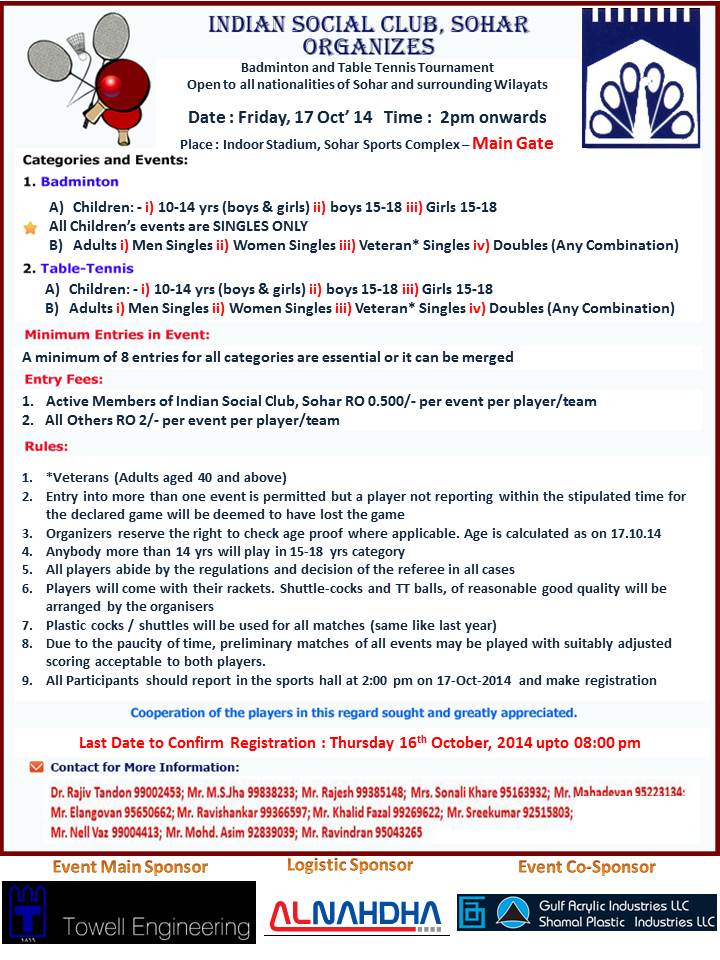 Dear Friends,

After the success of Chess Tournament, It's time to gear up for the most prestigious event of ISCS Table Tennis and Badminton tournament this coming weekend on Friday ,17th October 2014 in the Sohar Sports Complex Indoor stadium.

Last year , we had participants of International standards and we expect the same this year too. So friends, please come in huge numbers and inform all your friends and relatives .

For more details, please go thru the attached file.

All entries by SMS only and after 6pm.

Warm Regards,
Nell Vaz.
Sports Secretary
Indian Social Club, Sohar.
00968-99004413
Copyright © 2010 Indian Social Club ,SOHAR. All rights reserved.