RESULTS:
| | | |
| --- | --- | --- |
| | WINNER | RUNNER |
| ADULT | Dr. Hazeem Hamza | Mr. Pitchiah Pandaram |
| BELOW 18 | Mstr. Amit Bendkhale | Mstr. Gokul Annadurai |
Dear All Members,
Welcome back after a long vacation and hope you all had a wonderful time with your loved ones.
Indian Social Club, Sohar proud to announce 4th Chess Tournament in sohar on Friday, 6th Sept 2013

2.00pm onwards in Sohar Plaza.



Its open for all nationalities.



If interested in participating please contact me or any of the ISC Executive Members.
Entry fee R.O. 0.500 for Members and R.O. 5.000 for Non members.
Please go thru Chess Rules 2013.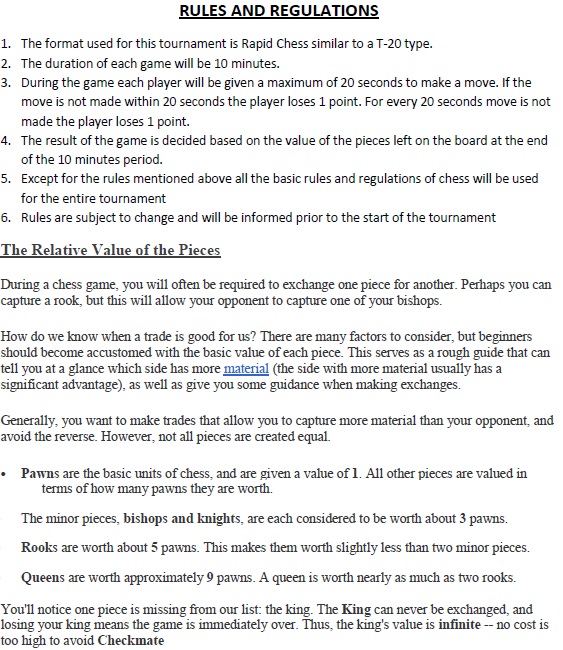 Please come in huge numbers and inform your relatives and friends of any nationality.
"There is shortcut to happiness and being an ISC member is one of it"
Sports Secretary(ISC,Sohar)