Colours of India 23-Dec-2016...
Click here for Photos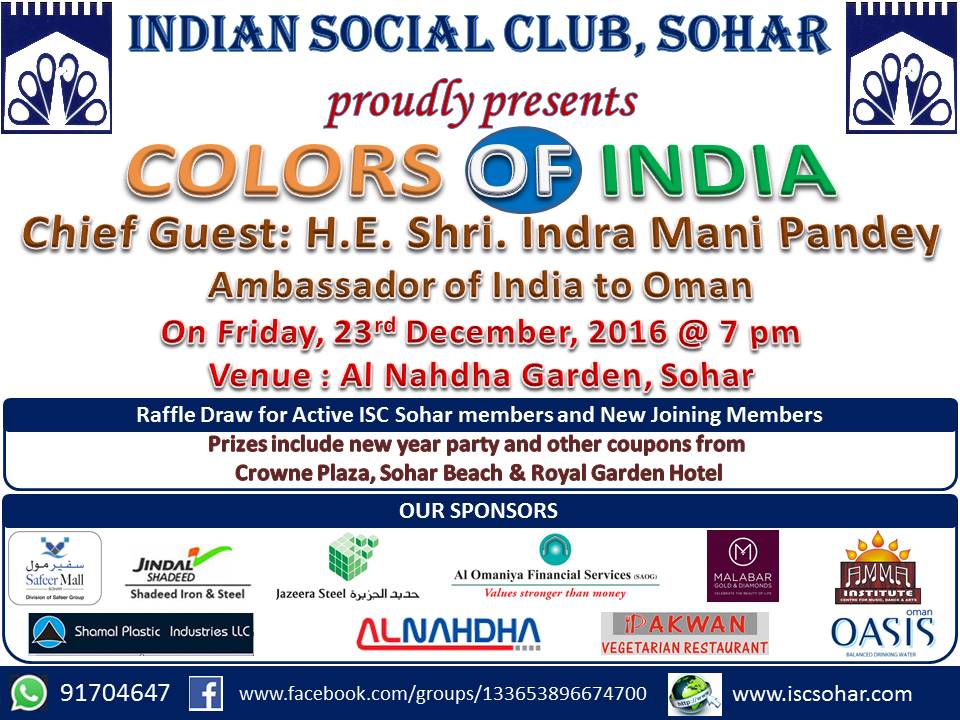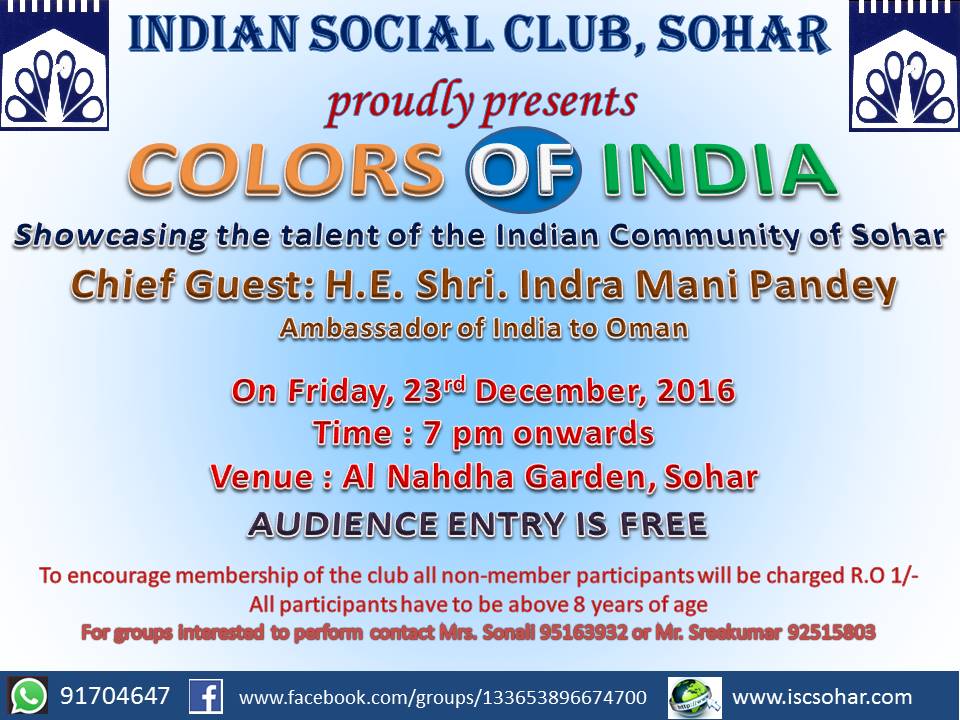 Dear Friends,
Coming up on
Friday, 23rd December
is the last event for 2016 the Colours of India, a mega cultural evening showcasing the best talent of the Indian Community of Sohar to be held in Al Nahdha Garden, Sohar.
His Excellency, the Indian Ambassador has consented to be the Chief Guest. A poster is attached for circulation and for wider information.

Group entries in the form of dance, songs, mime, skit & drama are invited for the event. As the number of cultural items will be limited due to paucity of time please submit your entries ASAP to Mrs. Sonali Khare @ 95163932.

To encourage membership of the club all non-member participants will be charged R.O 1/- to cover basic cost. All participants have to be above 8 years of age. ISC, Sohar reserves the right to shortlist and refuse entries if they fail to meet our standards. Norms of decency must apply as the audience will be a family one.
We are looking for sponsors to help us give snacks to participants, participatory gifts and to cover other miscellaneous costs. Please contact me for the same.
Reminder also for all to renew their membership for 2017 and to encourage fellow Indians to become members of Indian Social Club, Sohar. A counter will be open on the Colours of India event for the same.
Copyright © 2010 Indian Social Club ,SOHAR. All rights reserved.