Tamilnadu Food Festival - 23-Feb-2012



Tamilnadu Food Festival - 23-Feb-2012




Dear Friends,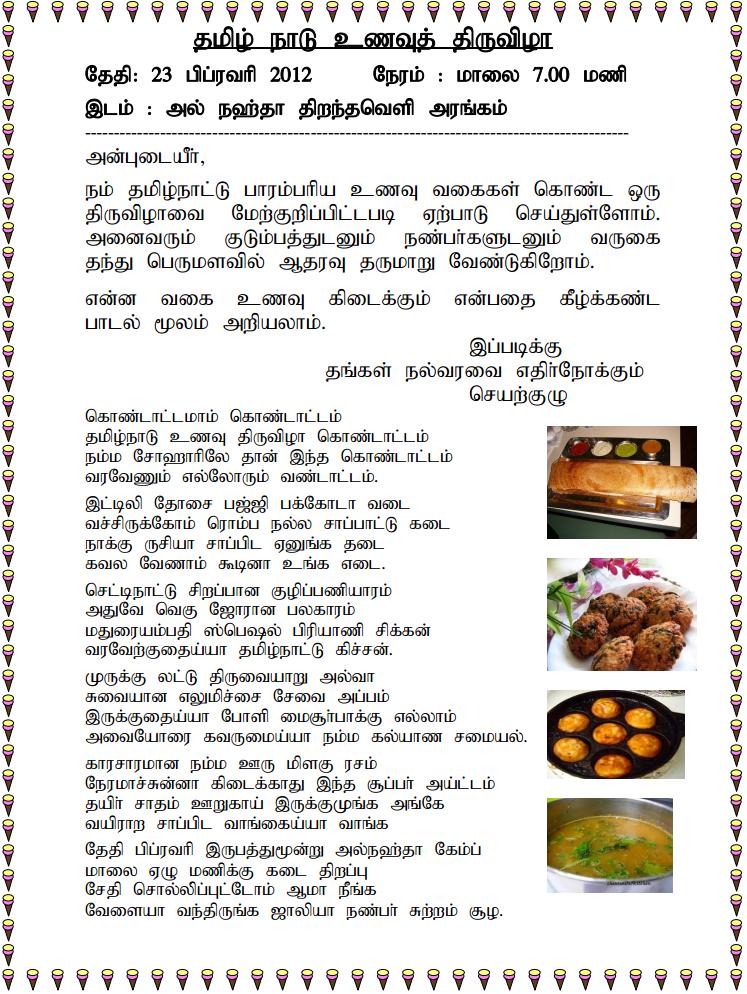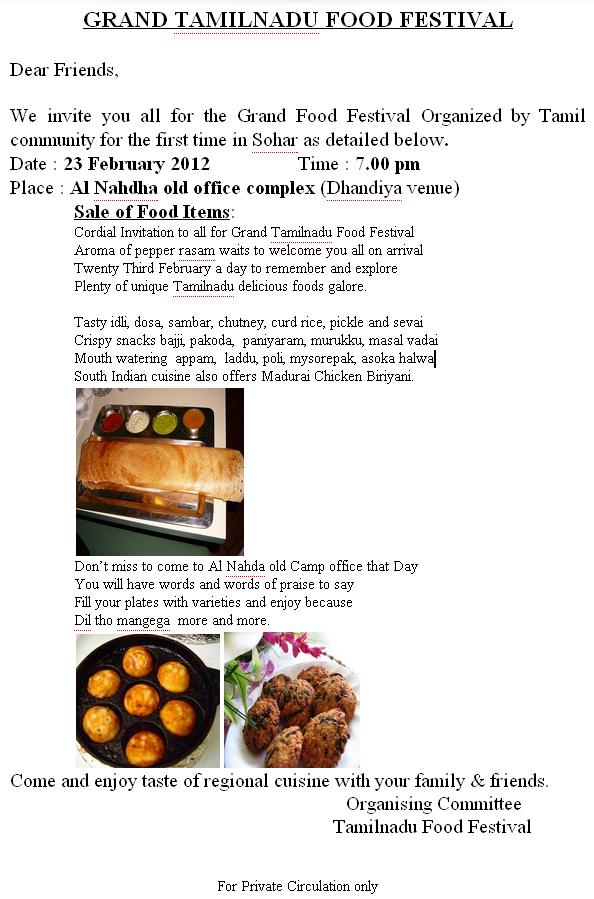 The weather is becoming slightly less chilly. Soon the oppressive heat will be upon us. To maximise enjoying the current pleasant weather Indian Social Club, Sohar has a few open air events lined up for the coming weekend.

On Thursday, 23rd Feb. 2012, Indian Social Club, Sohar in association with the members of the Tamil community is organizing the first ever Tamilnadu Food Festival in Sohar. The food festival will be held in Al Nahdha Garden (old office) from 7.00 pm onwards. On behalf of the organizers, I invite all of you to come with your families and sample the fare. A poster cum invitation is attached with this e-mail. Please see that for details.

I request you to kindly circulate the above information about the twin events to your family and friends in and around Sohar. Hoping to see lots of for the two events.

With warm regards
Dr Rajiv Tandon
Hon. Chairman,
Indian Social Club, Sohar
isc.sohar@gmail.com
Copyright © 2010 Indian Social Club ,SOHAR. All rights reserved.